Ever since I learned to read I have loved to do it. I was the first one in my first grade class to read an entire chapter book and get my name on the wall. Remember that girl? Yep, it was me. Before I tried out for the volleyball team in 7th grade I went to the Colorado Springs library and checked out a book on volleyball. That's where I learned that the term, "shag your balls" wasn't actually sexual and didn't have anything to do with Austin Powers. When I was going to audition for Kathryn Grant's Dance Company at 15 years old, I went back to the same library and got a book about dance. Since it helped so much with my middle school and high school volleyball career, I was certain it would help with dance too. I ended up making the dance company before I finished reading chapter one, which was convenient because it started going into the history of ballet and I'm sorry to the historians and ballerinas... but it was completely boring. When I was 19 and wanted to learn about Jesus, I read books about Him. When I wanted to learn about marriage and leadership, more books. Today my preferred reading materials have expanded to include both books and blogs and I read more now than ever. I read for fun and I read for the sake of learning new things. I love it.
I am a particular kind of reader. I'm what you call a "read-the-last-chapter-of-the-book-if-it-gets-too-intense-to-make-sure-I-can-handle-this-part-of-the-book" type of girl. Did you get that? It goes like this, if I am on chapter 2 and the story is getting all twisty and my emotions are getting all twisty with it, I skip ahead to the end and read the last chapter, then if I like what I find back there, I return to twisty chapter 2, but if I don't like it, I set the book down and go look for another. Horrible right? A little bit. But it's my favorite way to do it. I think its because I am a deep feeler so the words on the page quickly become my reality, and if I am going to give myself over to experiencing something really intense, I need to know it will be worth it in the end.
There is something interesting I observed about myself recently though. I've found that its easier to not jump ahead to the end of the book if I trust the author. Take Shauna Niequist for instance. I think she is so great. Everything I have read of hers has blessed me like crazy. So now I am at a point where I am not even tempted to rush to the end of her stories because I am confident that she will not leave me hanging as a reader. If she introduces me to sadness or those twisty feeling I told you about, I know very soon she will also lead me to a place of hope, because that's what she always does and I like it very much.
Anyway I've noticed that my reading style is not so different from my lifestyle. I am extra good at enduring tough stuff when I can see the ending and understand why it will be worth it, but I'm prone to giving up if I can't see a promise of hope in what I'm going through. When I face something hard, all I want is to read the last chapter and know if the struggle I'm experiencing will lead to something redemptive and beautiful. The problem with life though is that most of the time the end of the story feels beyond reach, and when that happens I end up wanting to just close the book and start another, different, better story altogether.
I know that our favorite stories always involve struggle. The struggle makes the celebration at the end all the more exciting. We find ourselves rejoicing tearfully as the couple finally gets to be together, or the underdog finally wins the game, or the bad guy finally gets the justice he deserves. We endure those twisty feelings of chapter 2 when we believe that the ending will be a good one.
As I find myself walking through my own struggles without access to the last chapter of my story, I begin to consider my Author. Do I trust Him? Enough to endure this? Because if I don't trust Him then my only alternative is to attempt to take his job, I move from being a character in the story to acting as the author of it. "My life, my story." Right? This mentality works for a little while until life inevitably reminds me that control is an illusion and at the end of the day I don't have the power to decide if my health will remain or my loved ones will live or even if the economy will be on my side. And if an "author" can't even control the variables in her own story, then she is not a very good author anyway. Which brings me back to determining whether or not I believe that the Author of my story is trustworthy.
The way I learned to trust Shauna Niequist was by reading her work. So naturally if I am going to decide if I trust my own Author, I am going to need to get familiar with His work.
His work. Genesis. The woman who endured decades of infertility finally had a baby. She was over 90 years old. The brother who was wrongly sold into slavery and unfairly spent years in prison, was eventually set free and made the leader of a nation. Exodus. Slaves miraculously set free from slavery. Their enemies defeated. Psalms. The pure-hearted man who is being attacked by a crazy, jealous, insecure leader finds peace, protection and promise. Isaiah. The people who disobey their Maker over and over and over again, are offered forgiveness and a new beginning. Matthew, Mark, Luke, and John. New beginnings. Always, always new beginnings. The dead girl miraculously restored to life. The slutty girl, given respect and dignity. The sick woman healed. The hopeless woman prone to hiding is given purpose and brings life to her community. Acts. Sick people healed. Dead people raised. Ephesians. Identity. Broken people restored. Poor people experience the riches of a meaningful life. Rich people experience the joy of generosity. Revelation. Every tear wiped away. No more sickness. No more heartache. New beginnings. Again.
All of that and I didn't even mention the part about sending His Son as Savior of the world.
His work invites me to trust. When I am tempted to close the book and start again, or when I wonder whether there is even really an Author at all, I remember His work and I choose trust. I choose to trust that nothing is wasted. I choose to trust that new beginnings are everywhere. I trust redemption is coming. I trust that struggle and heartache are opportunities for glory. My Author writes meaning into the mundane and purpose into the chaos and I trust Him. My Author writes peace into storms and life into barren places and I trust Him.
When I am tempted to give up and start again I remind my soul, or perhaps the Author reminds my soul, "Stay with it Jess. The page will turn. The twisty feelings in chapter 2 will be worth it. Trust."
Our Author promises hope. Always hope.
So we keep on keepin' on and believe together for an ending that will make the middle worthwhile.
In the words of everybody's favorite fish,
"Just keep swimming."
"Therefore we also, since we are surrounded by so great a cloud of witnesses, let us lay aside every weight, and the sin which so easily ensnares us, and let us run with endurance the race that is set before us,
looking unto Jesus, the author and finisher of

our

faith, who for the joy that was set before Him endured the cross, despising the shame, and has sat down at the right hand of the throne of God." Hebrews 12:1-2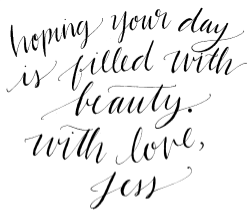 (Photos by Sarah Grunder Photography.)